Why Do I Need SEO & Content Marketing For My Website?
It is hard to understand for some digital marketing experts that content marketing is not just about creating relevant and valuable content for your target audience, through which you can easily attract, acquire and engage them on to your website. It is also about using the right SEO tactics
and strategy to get them on your website. Creating valuable content and targeting it through the right use of SEO tactics, tools and strategies can get the job done. However, content may take many forms, but at the end of the day, any good content that aims to drive profitable customer action qualities as
good content marketing.
Right use of SEO & Content Marketing
Today, customers and buyers live in an age of information abundance, where using and searching for the right information matters a lot. As they are more inundated by the right marketing messages, more than 2900 per day by current estimates, marketers and business owners are challenges by attention scarcity.
All this comes to using the right SEO and content marketing strategies to keep your business relevant to your target audience. The trick is to filter out the right messages to your target audience as it is becoming harder to reach out to your customers. So, how does SEO and content marketing help? If done right, SEO and content marketing elevates your brand above those thousands of websites in Google search rankings.
Using the right content marketing strategies can also become fuel for engagement with your customers. It can be the right offer in your email marketing campaigns, or the link you share on your social media platforms, or the success case studies you showcase on your website. Now, if you are still confused about why exactly you need SEO and content marketing for your website, here are reasons that can help clear your mind.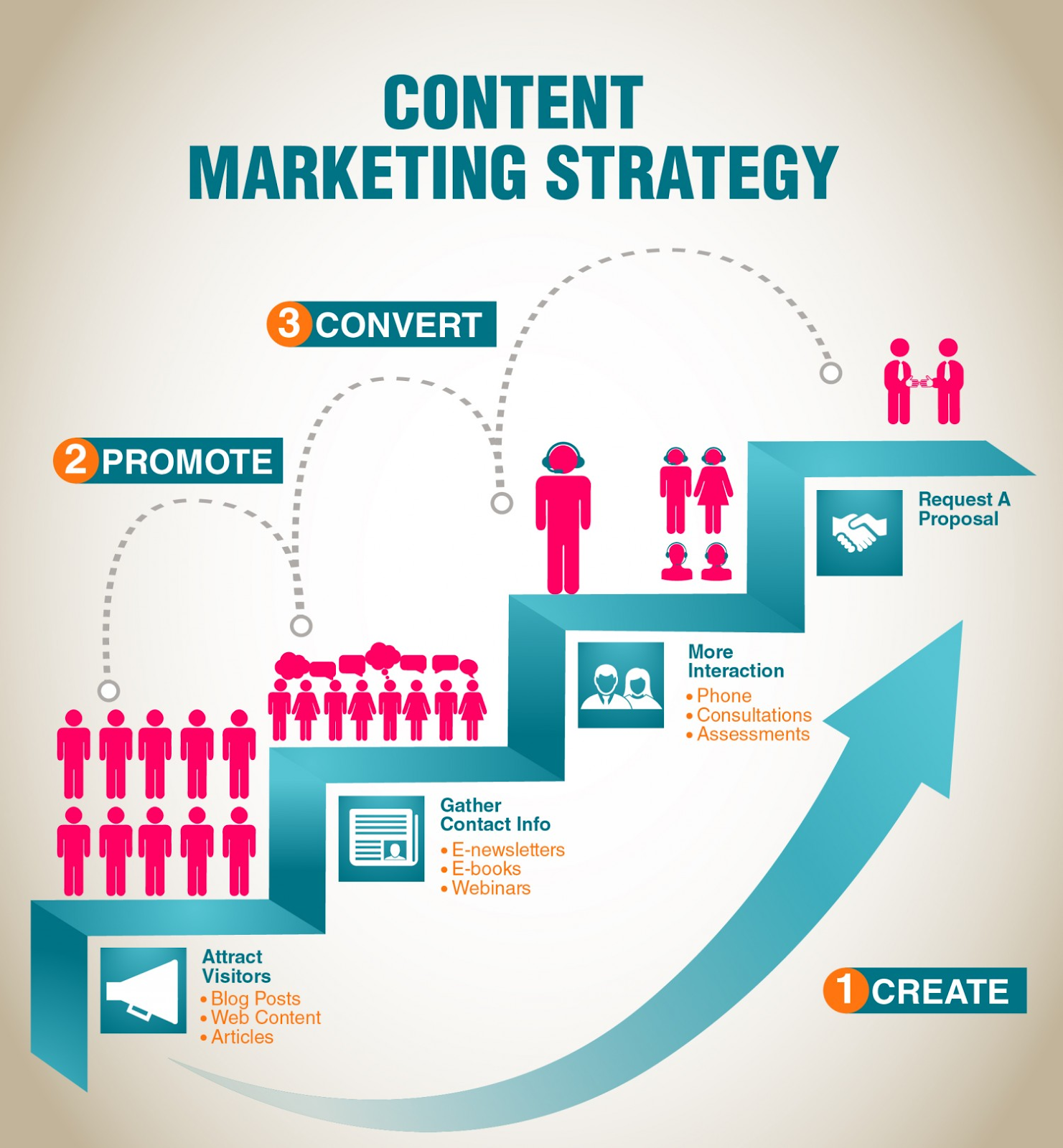 Reasons why you need SEO & Content Marketing for your business
In my opinion, here are the most sought out reasons why you need SEO and content marketing to keep your business relevant for your target audience. Here they are:
–   Through effective and efficient SEO and content marketing, you can easily engage your target audience to create valuable content for them, and engage them on their own terms. You can also find out what they like, what they hate and what is most valuable for them by developing your audience personas, and then writing content for them.


–   Based on the interactions you receive from your target audience from email marketing, or social media, you can easily figure out their behavior for the products and services they like best from your business, and then tailor your content according to their needs and map it directly into their digital buying stages.


–   Through SEO and content marketing, you would be able to tell a continuous, and a compelling story with an engaging and unified narrative, which would evolve throughout your customer's journey.


–   You also need to figure out what's right for your digital platform, in terms of SEO and content marketing. For example, with an integrated list of keywords, you would know which keywords you can easily pick and integrate them into your website, email marketing, social media or anywhere else.


–   You can also define the clear purpose of your brand through SEO and content marketing, with clear call-to-action words, for your target audience to follow.


–   With pre-defined metrics, you would know which keywords are giving you the best search results, and what type of content is driving sales from your target audience.


–   SEO and content marketing can be created in the most efficient, effective way for your target audience, where you can follow SEO rules of thumb, keyword integration rule and good content marketing practices, without sacrificing quality.
Businesses Are Entering into A New Phsase of Content Marketing
Today, businesses are entering into a new phase of content marketing. They are now telling compelling stories through effective content marketing strategies, in order to drive engagement for their brand. With so much of competition and the bombardment of marketing messages, marketers have to beg attention through display ads on websites. However, if you do your SEO and marketing right, then your messages could easily reach out to your customers through organic traffic. You only thing you need to do right, is put in place a kickass SEO and content marketing strategy plan, as it would allow you to build upon awareness for your brand.
Build Awareness For Your Brand
Your audience may not know where to buy from, and what is best for them. You can spread awareness about your brand to attract customers to your website. As you build awareness for your brand by using the right SEO tactics and content which can add value for your customers, then your valuable content starts to rank higher on search engines. It would be easily shared widely through your social media networks, and the most interesting thing about doing it is that it is 'FREE' brand awareness, because you can do it yourself. You don't need highly competitive adwards to rank your website in top search results. The only way your content would rank highly, is when it is shared by your target audience when it is relevant for them.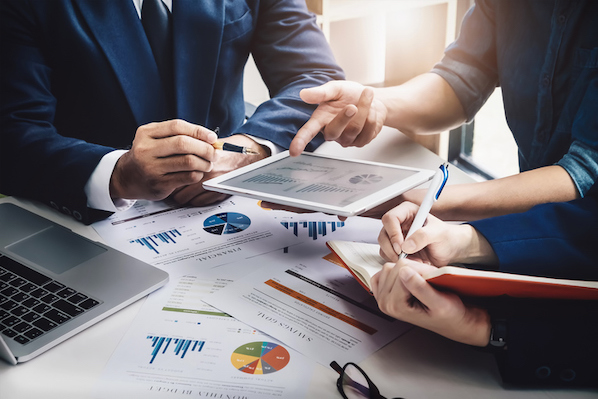 Once you have established upon your brand's awareness, you can create engaging content to keep your audience updated with the latest offerings and promotions of your brand. Once your audience knows that you are sharing credible content for their needs, it would easily make them trust you as a reliable source of information. You can easily create preference for your content through relationships, influencer networking and sharing credible news or articles from other sources which are relevant with your business.
All things considered, people prefer buying from those companies with whom they have relationships. This requires you to create such type of content that people like and prefer, or even love.
More Buyers & Customers through Effective Content Strategies 
According to Forrester research, customers distrust and resent marketing that interrupts or intercepts them. They want to have more liberty with the content that they choose to read. What they want is content which should be engaging, relevant and according to their needs and lifestyle. Driving engaging content for your audience is a part of a natural conversation with your current and potential customers. Once your content is engaging enough for your target audience, then eventually it becomes relevant to their interests and behaviors.
All you need to do is then build a continuous story over time to keep them engaged through your content. However, you need to know that content marketing isn't a short-term strategy, it needs to be done consistently. The results might be small at first, but it will definitely grow with the passage of time.
How To Create Valuable Content For Your Audience
Most companies do not know how to create valuable content for their target audience. It's easy. Just provide them with a content that they trust to read. Customers prefer to read such type of useful information, where companies are not trying to sell them something. They would prefer reading content that would provide them with useful and key information on the products or services which are essential to them. A content which can walk them through various paths and help them make a decision, instead of just providing them with an outright answer. A content which can say how it is best for them, rather than saying what is best for them.
Any piece of content which can provide valuable information to your customers, and treat them as your partners would drive engagement for you. Today, customers do not need to be treated as stupid. They know what's out there, and how it can benefit them more in terms of the competition. The type of content which can show your customers that you respect and acknowledge their evaluation and consideration. You should always create the type of content that guide them throughout their entire customer journey. You need to foster their lifetime advocacy. Remember, nothing builds trusts and engagement like the type of content which can easily solve their problem through your products or services, or anything which is of value to them.
One of the best digital agencies, which is marking its mark in SEO tactics and content marketing is Taaglio Consulting. Their approach isn't just about numbers, they integrate content marketing activities which is at the heart for their businesses. Their focus is on building relationships with audience to make their lives easier, and the rest of the things follow. Content marketing is one of the most powerful tools to develop and empower brands. So, if you are eager to sell your products, then keep your content informative, valuable and relevant for your target audience. Win your win, which is an essential element in your content marketing, so that you are able to sell anything, because SEO and content marketing hangs in the balance for your brand.